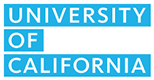 Postdoctoral Scholar Benefit Plan Portal
Important Dates
Please click here to download the 2023 Benefit Program Guide.
Video Overview of the UC Postdoc Benefit Plan
Period of Initial Eligibility (PIE):
Newly appointed Postdocs only have 31 days from their appointment start date to enroll for benefits. Failure to enroll on a timely basis will prevent you from receiving benefits for the current plan year.
Postdoctoral Scholars enrolled in the PPO medical plan will be receiving letters in the mail from Health Net indicating the plan will terminate on 12/31/22. Health Net was required to send this letter by The Department of Insurance but the plan is not terminating on 12/31/22. Currently, The Department of Insurance has oversight of PPO plans in California. As of 01/01/23, The Department of Managed Care will assume this responsibility. Postdoctoral Scholars should not see any impact on their benefits due to this change.
For all members, Health Net is waiving cost sharing for medically necessary screenings and tests for COVID-19, including associated hospital, emergency department, urgent care and provider visits. As of June 1, 2021, cost sharing for telehealth visits with a Health Net or MHN provider have been reinstated. Babylon telehealth visits remain at $0 copay.
If a member develops symptoms of COVID-19, including fever, cough or shortness of breath, and has reason to believe they may have been exposed, they should call their health care provider or local health department before seeking care. Contacting them in advance will help ensure that people can get the care they need without putting others at risk.
Find out more |
Help Avoid Coronavirus |
COVID-19 General Flyer with NOLA
Welcome!
Gallagher Benefit Services is pleased to offer the UC Postdoctoral Scholar Benefit Plan.
Medical: Health Net HMO or PPO
Dental: Health Net DHMO or Principal Point of Service
Vision: Health Net PPO
Life: The Standard Insurance (Eligible Postdocs will be automatically enrolled)
AD&D: The Standard Insurance (Eligible Postdocs will be automatically enrolled)
Short-Term Disability: The Standard Insurance (Eligible Postdocs will be automatically enrolled)
In addition, Eligible Postdocs will have access to the following services:
Wellness Programs
The Standard Travel Assist Program
Child and Home Care Providers
Mental Health Benefits
---
Important Information
Eligibility:
As a new postdoc appointed in any of the postdoc title codes of 3252, 3253, 3254, 3255 or 3256, you have 31 days from your date of appointment to enroll yourself and your eligible dependents.
Family member eligibility requirements are the same as the family member eligibility requirements for the University of California Faculty and Staff plans. The major family member eligibility categories are the following:
Spouse
Natural or adopted child or children to age 26 for medical plans (unless eligible to continue coverage because of disability). Adult age children are not eligible to enroll if they are eligible for their own employer-sponsored plan.
Same-sex or Opposite-sex domestic partner, as long as the relationship meets established criteria.
Note: When two family members are employed through the UC, duplicate coverage is not allowed.
Your eligible family members must be enrolled with the same coverage start date as you, which is the date of appointment. However, you may enroll eligible family members at a later time due to a qualifying event as listed in the section below.
Failure to enroll yourself, or enroll your dependents, within this time frame could result in a significant delay in access to coverage, or the inability to enroll yourself and/or your dependents until the next Open Enrollment period.
UC's Definition of a Domestic Partnership
Each Other's Sole Domestic Partner in a Long-Term, Committed Relationship and Intended to Remain so Indefinitely
Neither Party Legally Married or a Partner in Another Domestic Relationship
Not Related to Each Other by Blood
Both Parties 18 Years Old and Capable of Consenting to the Relationship
Parties Financially Interdependent
Parties Share a Common Residence
CURRENTLY ENROLLED, BUT NEED TO MAKE A CHANGE TO YOUR COVERAGE?
If you are currently enrolled, you may be able to enroll a newly eligible family member(s) (and/or change your Medical and Dental plan types) if you experience one of the following qualifying life events:
Qualifying Events
Marriage
Domestic partnership
Family member(s) arrival in the U.S.
Birth
Adoption
Information for J-1 and J-2 Visa Holders
All Postdoctoral Scholars in job codes 3252 (Postdoctoral Scholar - employee), 3253 (Postdoctoral Scholar - fellow), and 3254 (Postdoctoral Scholar - direct paid) and their dependents are automatically covered for medical evacuation and repatriation benefits necessary to satisfy the J Visa Program.