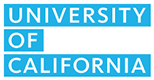 Postdoctoral Scholar Benefit Plan Portal
Mental Health / Pharmacy / Chiro Benefits
Mental Health Benefits
HMO Plan (In-Network only) - 888-426-0030
PPO Plan (In-Network and Out-Of-Network) - 800-797-7016.
MHN Find a Provider
For the HMO plan, please select Other Health Net Plans, then California, then select HMO Full Network Large Group Plans.
For the PPO plan, please select MHN behavioral plan.
Pharmacy Benefits
Your Health Net Medical Plans offers you access to not only major pharmacies, including Rite Aid, CVS, and Walgreens, but to many smaller neighborhood pharmacies are contracted with Health Net as well. Finding a pharmacy is easy by contacting Health Net Member Services at the number listed on your ID card.
Please visit the Documents Library to view details about your pharmacy benefit.
Accessing your maintenance drugs just got easier! Health Net has enhanced their maintenance drug delivery program. You may access the maintenance drugs one of two ways:
Either through the CVS Caremark mail order pharmacy, or
Onsite through a CVS retail pharmacy
With either method, you will receive a 90-day supply of your maintenance medication as long as it is on the Health Net Maintenance drug list which can be found online at:
https://www.healthnet.com/portal/member/content/iwc/member/unprotected/health_plan/content/drug_list_group.action
For further details, please visit the Document Library to view details about the Prescription Mail Order program.
Chiropractic Benefit
Chiropractic Benefits are administered by American Specialty Health Plans (ASHP). When you go to an ASHP participating provider, Health Net will arrange and provide coverage if the proper procedures are adhered to.
There is no need for a referral. Simply make an appointment with any chiropractor in the ASHP network and you may change chiropractors at any time.
Making an appointment is a snap! Just call any of the more than 1,900 network providers throughout California. These Chiropractors are under contract with Health Net and ASHP to provide exams and treatment.
After the initial visit, authorizations needed for any additional treatments will be requested by your provider and handled through ASHP at no hassle to you!
For further information regarding benefits and the provider network, please call ASHP at
1-800-678-9133 or call Health Net's Customer Service Department at 1-800-522-0088.