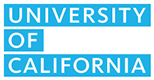 Postdoctoral Scholar Benefit Plan Portal
Due to the COVID-19 impact, our staff is working remotely. Response and processing times may be longer than usual. We appreciate your patience and understanding.
Postdocs who missed enrolling in the LTD plan during their Period of Initial Eligibility can complete, print, sign, date and email the attached Medical History Statement (EOI) form to musc@standard.com or can complete their request online (www.standard.com/MHS). Please note the postdoc will need to include the policy number: 643383.

Note: Voluntary Long-Term Disability cannot be added during Open Enrollment.