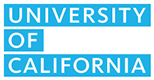 Postdoctoral Scholar Benefit Plan Portal
Due to the COVID-19 impact, our staff is working remotely. Response and processing times may be longer than usual. We appreciate your patience and understanding.
Continuing Coverage When Your Appointment Terminates
ELECTING COBRA AND CONTINUING YOUR MEDICAL, DENTAL AND/OR VISION COVERAGE
The Consolidated Omnibus Budget Reconciliation Act of 1985 (COBRA), offers coverage when you experience a qualifying event, such as termination of employment, and you lose your insurance coverage.
When your postdoc appointment terminates and you leave the university, you may continue your insurance coverage for any of the PSBP medical, dental and/or vision plans in which you and your family members are enrolled by electing COBRA Continuation Coverage. 
When you elect COBRA coverage, you will pay for each plan in which you and your family members choose to be enrolled. 
Please keep in mind that even if your appointment were to terminate at any time during the month, your PSBP coverage continues until the end of the month and your COBRA elected coverage would begin on the first of the month following your termination.
Electing and Paying for COBRA Continuation Coverage
Gallagher Benefits Services receives a monthly file from the UC payroll system that advises us of your termination date. However, the file reports terminated postdoc appointments that occurred in the previous month; your department administrator must have entered your termination on the UC payroll system by the 15th of the month for your record to appear on the monthly file.  For example, if your appointment ended on April 21st, your department administrator must enter your termination on the UC payroll system before May 15th for your record to appear on the monthly file generated during the month of June.
Once GPA receives your termination record from the monthly file, GPA will send you a COBRA Election Notice and a packet which displays the plans that are available to you. That notice is sent to your last known address communicated to us by the UC payroll system through the file.
To elect your coverage, you will need to complete the COBRA Election Notice and the carrier application that was included in the packet and send it back to our office within the timeframe noted on the COBRA Election Notice. You will be billed by the insurance carrier for your elected coverage.
If you decide to elect COBRA for you and any of your enrolled dependents, you will be responsible for paying the monthly premiums to the insurance carriers. To learn how much you will pay per month for any coverage you elect through COBRA, please click below: 
COBRA General Notice – Continuation Coverage Rights
The COBRA General Notice - Continuation Coverage Rights contains language that assumes you have already enrolled in the plan, and is included as a section of the enrollment form. Please read the COBRA General Notice of COBRA Continuation Coverage Rights listed below, which provides details concerning continuing your coverage. 
If you are not enrolling in any plans in the PSBP (medical, dental or vision), this document does not pertain to you.
General Notice COBRA Continuation Coverage Rights: