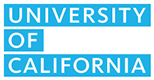 Postdoctoral Scholar Benefit Plan Portal
Due to the COVID-19 impact, our staff is working remotely. Response and processing times may be longer than usual. We appreciate your patience and understanding.
MEDICAL EVACUATION AND REPATRIATION INSURANCE FOR THE POSTDOCS HOLDING J-1 VISA STATUS
AND THEIR DEPENDENTS WITH J-VISA STATUS
All eligible Postdocs (Title Code 3252, 3253, 3254, 3255 or 3256) and their dependents are automatically covered for medical evacuation and repatriation benefits necessary to satisfy the J Visa Program.

It is not necessary to purchase supplemental insurance to satisfy the J-1 and J-2 Visa requirements regarding Medical Evacuation or Repatriation. The Standard Insurance Company offers both J1 and J2 visa holders the required insurance coverage as shown below:

| | |
| --- | --- |
| Medical Evacuation | $50,000 |
| Repatriation of Remains | $25,000 |