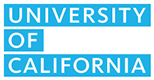 Postdoctoral Scholar Benefit Plan Portal
Voluntary Life and AD&D Coverage
As an eligible Postdoc under the UC Postdoctoral Scholar Benefit Plan, you are automatically covered for $50,000 in life insurance. However, you have the option to enroll in additional life and AD&D insurance.

You may select an amount in increments of $10,000 up to $150,000 with guarantee issue, meaning that you do not have to answer any medical questions and, as long as you are eligible and enrolling during your PIE period.
 You may enroll at any time, however if you are outside your PIE period, you will be required to complete the medical questionnaire and will be subject to approval from the insurance carrier (The Standard).   The approval process from the insurance carrier typically takes 90 days. 
If you select any amount over $150,000, you will be required to complete the medical questionnaire form. The maximum amount you can select for coverage is $500,000.  
In the event of your death, the amount you choose would be paid to your designated beneficiary, or beneficiaries.

You may also purchase a dependent family benefit for $5,000 inclusive of both life and AD&D insurance. You only pay one amount to purchase the insurance for all of your immediate family members, which include your spouse and any children. When you purchase this insurance, the $5,000 benefit is paid if your spouse or any children who should pass away while covered under the plan.
Make your plan selections carefully:
Once you make your decision about your desired voluntary life/AD&D coverage amount and you purchase the insurance, you may not change the amount. Please make sure you select your final desired amount before you submit the form. You may only cancel, not change.
 You may cancel your voluntary life/AD&D coverage at any time, but will not be allowed to re-purchase the voluntary coverage until the Standard allows a special Open Enrollment period.
How to Select and Pay for Your Life/AD&D Insurance,
Click on the button below stating  Enrollment Now.
You will be prompted to create a login account.
Once created, you will click on Create Your Account and Start the Enrollment Process where you will be taken to the enrollment form.
Please complete the form and select the desired amount you wish to purchase.
When complete, click Submit Enrollment Form. 
Print out a copy of the Enrollment Form for your records.
Within 1-2 business days, GPA will send you an invoice via email which will prompt you to pay online using a secure payment portal.
All subsequent invoices will then be email on a monthly basis.
Please note:
In order for the Voluntary Life and AD&D policy to remain in effect, The Standard requires a minimum participation rate of 15% of all eligible Postdocs. This level of participation needs to be met by January 1, 2018 or this policy will be dissolved.
For a brief informative video about this additional benefit, please visit:
https://www.standard.com/presentations/uc_postdoctoral/