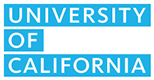 Postdoctoral Scholar Benefit Plan Portal
Due to the COVID-19 impact, our staff is working remotely. Response and processing times may be longer than usual. We appreciate your patience and understanding.
Obtain Medical Advice By Video or Phone - Teladoc®
Teladoc® - Remote Medical Consultations
TELADOC has been selected by Health Net to provide you with access to primary care physicians and pediatricians. These consultations are provided at no charge. TELADOC is easy to access and available on your schedule 24 hours a day, 7 days a week, 365 days a year.

For more information please view the flyers below: