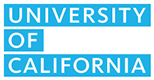 Postdoctoral Scholar Benefit Plan Portal
Open Enrollment for Plan Year 2021
Changes Effective January 1, 2021
What's new for 2021?
The only plan changes for 2021 will be to the Health Net medical plans.

In the HMO plan, copayments for infertility services will be excluded from the annual out-of-pocket maximum. This plan feature currently exists in the PPO plan.

For both the HMO and PPO plans, there will be a change to the Early Prescription Refill Policy. The number of days that members can obtain a refill of their prescriptions in advance of their next refill date will change from seven days to five days for Specialty and Retail pharmacies, and from 23 days to 16 days for Mail Order pharmacies. Specialty pharmacies will be initially impacted on January 1, 2021, while Retail and Mail Order pharmacies will be phased in throughout 2021.

Babylon will replace Health Net's current telehealth provider, Teladoc. Babylon has been offered alongside Teladoc since May 2020 to expand telehealth access in response to the COVID-19 pandemic. In addition to the many features Teladoc provides, Babylon's app-based platform also offers scheduled behavioral health and general medical appointments, lab and X-ray orders and follow-up, and referrals to in-network urgent care and specialty referral recommendations to PCPs.

• Rates and contributions have changed slightly
What Changes Can be Made at Open Enrollment?
• Change from a medical or dental HMO to the PPO plan (or vice versa) or add eligible family members
• Enroll in or opt out of medical, dental, and vision plans, or cancel coverage for family members

If you are not making any changes to your enrollment, you do not need to take any action. Your current enrollment will remain the same.

How to Make Your Open Enrollment Changes on UCPath

You may make Open Enrollment changes by using UCPath. Click the link below, go to the 'Resources' menu and select 'How to Make Changes Using UCPath' and follow the step-by-step instructions.
For more information Postdocs are strongly encouraged to attend a webinar or call Gallagher Benefit Services PSBP Customer Service at (800) 254-1758, or e-mail UniversityServices.GBS.psbp@ajg.com.
Click here for UC PSBP Open Enrollment Virtual Meetings
Click here for the UC PSBP Open Enrollment Guide