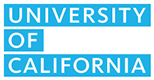 Postdoctoral Scholar Benefit Plan Portal
Due to the COVID-19 impact, our staff is working remotely. Response and processing times may be longer than usual. We appreciate your patience and understanding.
Postdocs Traveling Abroad
Postdocs who are traveling outside of the United States, are encouraged to purchase their own travelers insurance to cover any unforeseen needs of seeking medical attention. Postdoc are covered for life threatening situations only. The Standard does offer medical assistance in these types of situation only.

Extended Travel Assistance Program Services