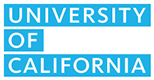 Postdoctoral Scholar Benefit Plan Portal
Due to the COVID-19 impact, our staff is working remotely. Response and processing times may be longer than usual. We appreciate your patience and understanding.
UC Postdoctoral Scholar Benefit Plans & Rates
The UC Postdoctoral Scholar Benefit Plan is designed to provide eligible participants a comprehensive benefits package. To learn more about the different benefits available to eligible UC Postdocs, please view the documents below:
For detailed plan information please visit the Documents Library.
2021
(Jan. 1, 2021 - Dec. 31, 2021)