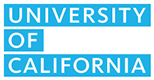 Postdoctoral Scholar Benefit Plan Portal
Due to the COVID-19 impact, our staff is working remotely. Response and processing times may be longer than usual. We appreciate your patience and understanding.
Health Net provides a variety of wellness benefits to help encourage a healthy lifestyle. Please click on the brochures to learn more about the different wellness programs.
If you pregnant or thinking of starting a family:
If you wish to make the healthy decision to quit smoking:
Want to lose weight? - Receive healthy eating couseling from a health coach: