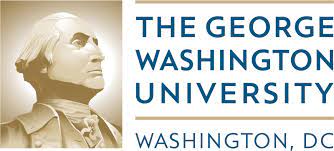 Postdoctoral Benefit Program
Important Dates
Period of Initial Eligibility (PIE):
New Postdoc Scholars or Associates are eligible to enroll 30 calendar days from their appointment start date. Failure to enroll yourself or your dependents during the PIE period will disqualify you from enrolling in the plans until next open enrollment
Access Insurance 101 presentation
Please click here to download the 2023 Benefit Program Guide, a useful resource for reviewing the plans and features of the GW Postdoc Benefit Program.
Welcome!
Gallagher Benefit Services is pleased to offer the George Washington University Postdoc Benefit Program.
This comprehensive program is comprised of the following plans and insurance carriers:
Medical: Unitedhealthcare PPO
Dental: Aetna DMO, PPO High, PPO Low
Vision: Unitedhealthcare
Life and AD&D: Lincoln Financial (automatic enrollment)
Long-Term Disability: Lincoln Financial (automatic enrollment
---
Important Information
ELIGIBILITY FOR NEW POSTDOCS:
You have 30 days from your appointment start date to enroll yourself and your eligible dependents.
The major family member eligibility categories are the following:
Spouse
Common-law marriage partner, as defined by state law
Same-sex or opposite-sex domestic partner
Children (including legally adopted children)
Children of a same-sex or opposite-sex domestic partner relationship **Please note: Your domestic partner must also be enrolled in order to cover his/her child
Your eligible family members must be enrolled with the same coverage start date as you, which is on the first day of the month following your date of hire. If you are hired on the first of the month, your benefits begin on your hire date. However, you may enroll eligible family members at a later time due to a qualifying event as listed in the section below. Failure to enroll yourself, or enroll your dependents, within this time frame could result in a significantly delay in accessing coverage, or the inability to enroll yourself and/ or your dependents until the next Open Enrollment period.
Qualifying Events
If you are currently enrolled, you may be able to enroll a newly eligible family member(s) if you or the dependent experience a qualifying event. Qualifying events include, but are not limited to:
Marriage
Divorce or legal separation
Birth of Child
Adoption of a Child
Entrance into the United States
Loss of prior coverage
Change in your or your spouse's work status that affects benefits eligibility (for example, starting a new job, leaving a job, changing from part-time to full-time status, starting or returning from an unpaid leave of absence, etc.)
Death of your spouse or covered child
Information for J-1 and J-2 Visa Holders
GWU Postdoc Medical plan satisfies the requirements for medical insurance by the United States Department of State.

All Postdoctoral Scholars/ Associates and their dependents are automatically covered for medical evacuation and repatriation benefits necessary to satisfy the J Visa Program. It is not necessary to purchase supplemental insurance to satisfy the J-1 and J-2 Visa requirements. The Lincoln Financial Life Insurance program will offer both J-1 and J-2 visa holders the required insurance coverage of:
Medical Evacuation: $50,000 USD
Repatriation of Remains: $25,000 USD